Scope of the Emil Starkenstein Foundation and the Vera Bonta Prize
The next Vera Bonta Prize will be awarded 19 January 2024
The Emil Starkenstein Foundation (ESS) was established in 1989, at the initiative of Professor Dr. Iván L. Bonta, pharmacologist, on the basis of endowments. The Foundation is registered at the Rotterdam Chamber of Commerce. 
The Vera Bonta Prize was initiated by Prof. Dr. I.L. Bonta, and commemorates Vera Bonta, the spouse of Prof. Dr. I.L. Bonta, who deceased as a consequence of lungcancer metastases. 
Initially the Foundation promoted studies and activities which aimed to building knowledge in matters of mutual concern between medicine and society. Since 1996 the exclusive scope of the foundation is to promote research on lung cancer by encouraging young researchers  to compete for The Vera Bonta Prize. This prize consists of the sum of € 6000, and a medal. It is awarded every other year to a young Dutch or Belgian candidate, qualifying on the basis of outstanding research accomplishments in the fields of basic, clinical, or psychosocial aspects of lung cancer. A jury of independent leading Dutch and Belgian scientists in the field of lung cancer, selects the winning research project.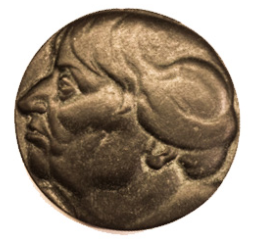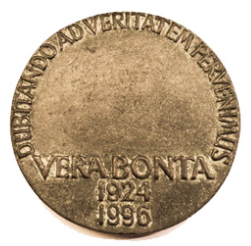 The Vera Bonta Prize was awarded for the first time in 1997. Since its inception the prize has been awarded 13 times, 6 times on the occasion of the annual meeting of the Royal Netherlands Society of Pulmonologists (NVALT). From 2009 on, the prize is awarded on the Annual National Lungcancer Symposium, taking place in January at the Koepelkerk in Amsterdam.
The 13th Vera Bonta Prize ceremony scheduled for January 2021 has been awarded due to the Corona/Covid-19 risks, at the virtual National Lungcancer Seminar of January 2022. The next Vera Bonta Prize will be awarded 19 January 2024 at the next National Lungcancer Seminar. Information on the prize, the terms to qualify and the venue can be obtained through contacting the Foundation.
Since 2007 the Foundation has a co-sponsoring arrangement related to the Vera Bonta Prize with Eli Lilly Netherlands. Prior to Eli Lilly the prize has been co-sponsored twice by Schering Plough Netherlands.
Starting 2018 The Foundation will every 2 years also co-sponsor a key note lecture at the Koepelkerk Lungcancer Symposium. The first co-sponsored key note lecture has been given by Mark Kris about Molecular Therapies.